Life is easy too! The world, and even the universe, the only constant is the change itself, everything is evolving in the change. The advancement of science and technology promotes the increasing automation of transportation equipment manufacturing, and the process of intelligentization is also accelerating.As for commercial vehicles, the application of automatic transmissions is a general trend, especially in the ascendant in China, where the scale of production and sales ranks first in the world. Eaton Cummins (China) General Manager Terrence Taylor is full of confidence in the future of AMT automatic transmission in the Chinese market.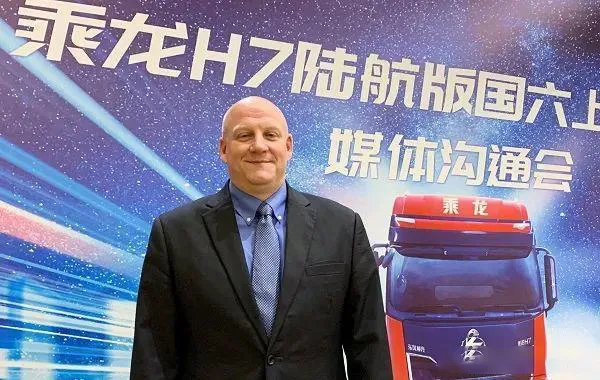 Eaton Cummins (China) General Manager Tai Lunsi
Not long ago, Dongfeng Liuzhou Chenglong H7 Army Aviation Edition, which accurately positioned long-distance trunk logistics transportation, was launched. Among them, the "Cummins Integrated Power Chain" model matching Windong AMT automatic transmission and Dongfeng Cummins engine brings a comprehensive improvement from operation to operation, which has attracted the attention of the logistics industry.
The Endurant 12-speed AMT automatic transmission (EHDM-26N112C) from Eaton Cummins is a new generation product, with a dead weight of 298kg (with gearbox oil and clutch assembly), a maximum torque of 2750Nm, an overall speed ratio of 18.85, and lubrication The fuel volume is 7.5L, the minimum cruise speed is 1000 rpm, and it has the characteristics of "light weight, wide speed ratio, large torque, and low fuel volume". It is suitable for heavy truck products. Tai Lunsi said that relying on the Cummins integrated power chain, the AMT automatic transmission has successfully matched the Dongfeng Liuzhou Chenglong H7 Army Aviation Edition (6×4), and has achieved a "strong alliance" to meet the market and users' demand for automatic transmission models. Urgent needs.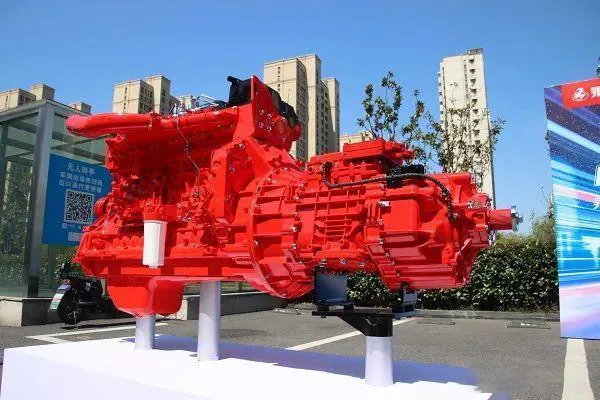 Eaton Cummins Automatic Transmission Technology Co., Ltd. was established in the U.S. in April 2017, and officially launched the Windong 12-speed AMT automatic transmission in October 2017. In 2018, Eaton Cummins has begun to enter China and cooperate with Chinese OEMs to carry out localization development. On August 28, 2020, Eaton Cummins (China) Investment Co., Ltd. was formally established. After that, the localized production of Yingdong products was realized at the Wuxi factory.
"In 2018, we believe that the demand for automatic transmissions in China's heavy truck market will increase significantly, and we have developed new products for China." Tai Lunsi admitted frankly that it would be "no use" to bring American products directly into China, and must be based on China's road conditions and Special development is required.
Compared with manual gearboxes, AMT mechanical automatic gearboxes are added to the intelligent control system. Innovative products are highly integrated with intelligent electronic control and execution, which can be matched with the engine to realize predictive shifting, predictive cruise, intelligent torque control, and intelligent neutral coasting. The economic mode and power mode are designed for the corresponding working conditions to ensure the vehicle The operation has better performance, more comfortable and convenient driving, and more economical energy consumption.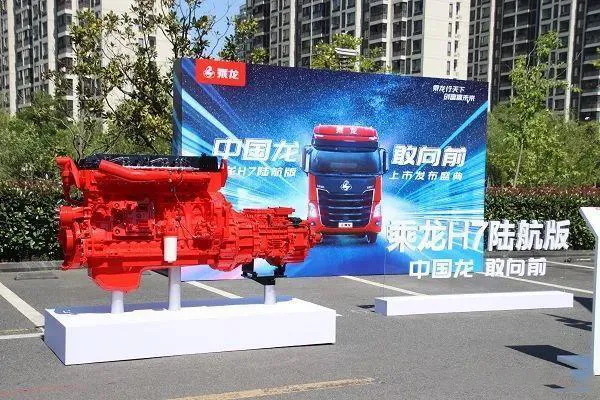 As of now, as one of the core supports of Cummins' integrated power chain, Indone's AMT automatic transmission has cooperated with many mainstream commercial vehicle brands in China. The equipped vehicles cover application scenarios such as express delivery and trunk logistics, and meet the requirements of National VI Mainly the latest models with emission standards. "We not only pursue the high performance and high quality of our products, but also actively cooperate with Cummins and various OEMs to promote the construction of a service guarantee network, and make every effort to ensure that AMT users enjoy a relaxed driving experience while operating with peace of mind." Tai Lunsi introduced, AMT It only took about 5 years for the product promotion process in the North American heavy truck market to accelerate to a market share of about 80%. In view of the development of the logistics industry and the upgrading of user needs, the Chinese market will also achieve such a change in a short period of time.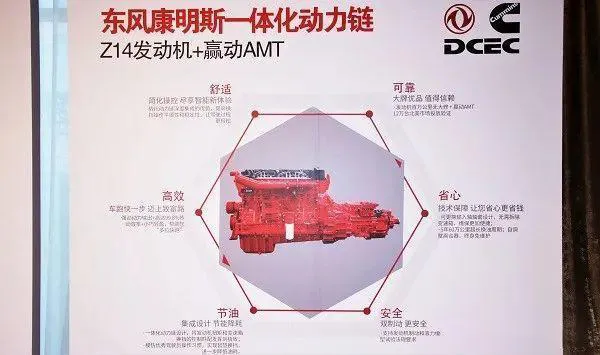 It is undeniable that China's commercial vehicle manufacturing technology is advancing with each passing day. However, heavy-duty trucks suitable for logistics are mainly manual transmissions. Although the heavy-duty truck industry has begun to explore the application of automatic transmissions more than ten years ago, it has been affected by many aspects. Factors have failed to form a large-scale promotion. Even so, the continuous penetration and popularization for a long time has sowed many fires for automatic transmissions. The explosion of AMT automatic transmission applications in 2019 is the power of the previous fires.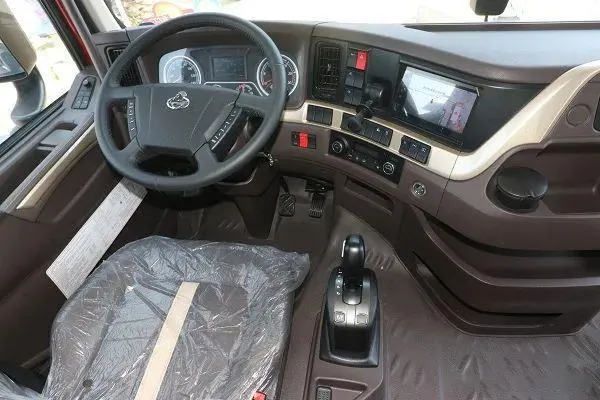 Statistics from the heavy truck industry show that in 2019, the installed sales of AMT automatic transmissions were about 8,000 units, and in 2020 it will explode to 48,290 units, an increase of 562%. The industry generally believes that the next 3-5 years will be the "window period" for China's AMT heavy truck market. Tai Lunsi said that Eaton Cummins is very aware of the development trend of the Chinese market and cherishes the opportunities brought by historical changes. "Together with Cummins Power and Dongfeng Liuzhou Motor to launch the Chenglong H7 Army Aviation version of the AMT model, it will bring a more comfortable and relaxing driving experience for long-distance trunk transportation, and more importantly, help users further reduce fuel consumption, enhance competitiveness, and create greater value. ."
Feedback from users in actual applications: Excellent linkage performance between the AMT automatic gearbox and power; smooth start, smooth acceleration, no frustration; strong overtaking power, good ride comfort; slow and stable creeping mode; active and responsive sliding in neutral gear Fast; noise is better than mainstream AMT products.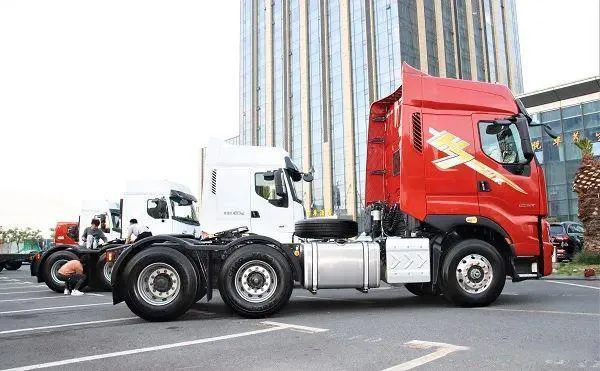 Objectively speaking, the application of AMT automatic transmissions in North America and Europe is a joint effect of manufacturing technology advancement and equipment upgrades, and it is also inevitable under actual demand. In China, various industries including automobile manufacturing and logistics are currently promoting high-quality development in an all-round way. In terms of human resources, truck drivers are increasingly in short supply. The large-scale application of AMT automatic transmission vehicles will not only help improve operational efficiency, promote energy saving and emission reduction, but also obviously alleviate the problem of "driver shortage" to a certain extent and promote the new development of the logistics industry.
Historical change, once in a century. "Facing a historic opportunity, Windong AMT automatic transmission will exert its excellent performance and create value and create miracles with the majority of users." Tai Lunsi said.